So I figured until I hit 30 I can still make a birthday list. And being that the big day is less than a month away I should get some ideas, right?! You know, in case anyone asks.
I saw
this necklace
first over on
this blog
, but I'm more of a silver fan and I love the look of a horseshoe necklace. I have one but this seems more classy.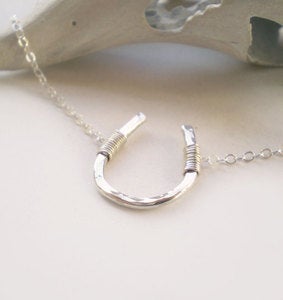 The next on the list is a
new planner
. We obviously have a lot of events coming up in the future between the baby, Tucker, and the Man in school, working on finishing the basement, and random other things that life brings. This will help keep it all together.
I really like the colors and while it may be pricey there are tons of things that I LOVE about it that you can't find in any other journal.
This
is more of a necessity, maybe. I still have the diaper bag from Tucker but this baby just might need a new one.
A few more weeks to go, just trying to have some options for the Man. Don't worry babe, I bookmarked the sites too just in case ;)