This week was a picture taking fail. And with all the new arrivals hitting stores and websites I find myself getting more excited for fall than my current summer wardrobe.
I love this shirt from
Old Navy-
I would totally wear this teaching! My bright turquoise necklace, grey dress slacks, some flats, and we're good!
with a bright turtleneck or fun jewelry this would be a great outfit!
Lands End Canvas has some fun new things as well.
NY and Co has a few things but it seems to be the same.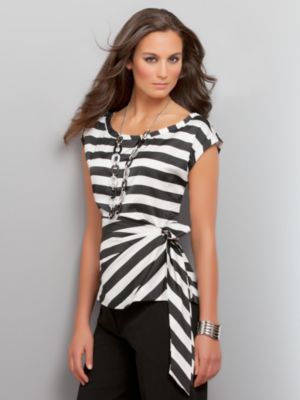 Is it fall yet? Better question, will this all fit in a few months?